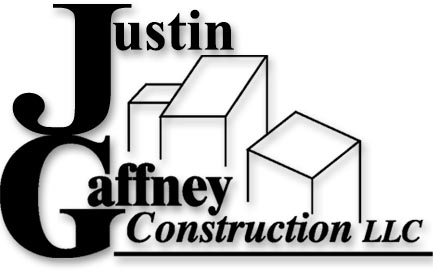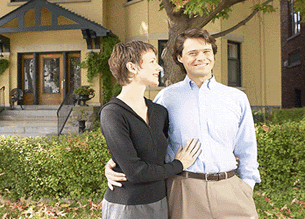 Our customers say it best...
"In 2011 I completed, with Gaffney Construction, a major project that included finishing the lower level of my house. We put elements in that included a full bar, exercise room, home theater, personal office, card room, art gallery, sitting area and a bathroom. In other words this included absolutely everything I ever wanted in a "man cave". The Gaffney's helped with every step of the process and made things extremely simple. If there was ever anything that needed to be done, they were there. They were dependable and got the project done very quickly and on time. I can't emphasize enough how important it was for them to keep on schedule; they are one of the best around on making sure it is done in a timely manner and correctly. I could spend pages on the quality of their work and would compare it to the best in the state. I won't go into detail, but would urge anyone to see it for themselves. They do most of their own woodworking and that not only insures quality, but you know where it is coming from. A big question that comes up with construction companies is cost; I can now say the prices were right in line. The invoices were easy to understand and they went over every draw in detail. There were no surprises and I don't believe there is anyone out there that can give you the quality at the price they quote. After owning many businesses and doing construction projects off and on for years, I have never met or worked with more classy individuals. Their style and expertise is second to none. I don't say this often with those I work with, but after this experience I consider them good friends and would highly recommend them to anyone looking to do a construction project." - Timothy J. Quirt DDS
"In 2010, I built a lake "cottage" with Gaffney. The experience, the process, and the final product far, far exceeded our expectations. I ended with a wonderfully solid, warm home, when other builders might have given me a "cottage" for the same price. Every step of the way, from initial plan to landscaping, the Gaffneys listened to us, and gave us more than we asked or hoped for or dreamed of. We agreed on a price and they hit the target with only modest price add-ons--and the final product still exceeded my dreams. The house is solid like a rock. The floors don't creak, even a little. The doors don't just close, they close "thunk" like a Mercedes. They designed bigger windows where they knew we would have the best views. There is so much insulation that the AC almost doesn't turn on even in this August heat. We asked for "nothing fancy" kitchen cabinets and they gave us the drawers and cupboard doors that close themselves. We could only visit the building site three times during construction, so I hired an independent home inspector to check up on the project in my absence. He asked who the builder was, and when I said Gaffney, he said, "I'm delighted to take your money, but I almost guarantee that I won't find any short cuts or problems when Gaffney builds." But he did: he found a 6 inch by 1 inch piece of insulation that was missing around a light switch. A whole house , eight visits, six months and that is the only thing he could find to justify his $1000 fee. When you build with Gaffney, assume they will build you a rock-solid, highly energy efficient home. I'll report back when I have more energy bills, but in July 2010 with the AC set at 72 and a dehumidifier going in the basement, my energy bill was a whopping $52. Gaffneys are unbelievable builders, who deliver a much better product with much less hassle than you might think possible. Building with Gaffney was a refreshing reminder of how good and positive our personal and professional relationships once were and ought to be. Builders you can trust, who knew that even existed any more." -B. Gleeson .
" As we were transitioning from St. Louis to Wausau, my wife and I had a very short window over a weekend to find a new home due to my travel schedule. We were living in a custom designed home and had high expectations in finding a comparable home in Wisconsin. After our real estate agent took us to the first three homes, we were not impressed, and wondered if the balance of the thirteen houses we were to visit that Saturday would be more of the same. The fourth house we saw was built by Gaffney Construction, and we both fell in love with the house immediately. Everything from the positioning of the house on the lot, to the spacious rooms with panoramic views seen through large windows throughout the house resonated with Rita and I. The icing on the cake came by way of the craftsmanship creatively and expertly designed by Bob and Justin Gaffney. All of the cabinets, fireplace mantels, stairway banisters, and doors were custom built in their workshop. The doors were made from trees that were taken from our lot. Although we finished our tour of other houses, we found no other house or builder that compared to the Gaffney home and we made an offer the next day. A couple of months later, we had Bob and Justin build some new cabinets that Rita designed with Wendy Gaffney for our wet bar in the basement. The entire Gaffney team was a pleasure to work with and the project was completed perfectly, on time and on budget. I would highly recommend Gaffney Construction to anyone looking for " a cut above the rest" -M. Kane
"There are a few builders that we choose to suggest (typically four or five as mentioning only one would appear to be excessive favoritism) and Gaffney is high on that list. The somewhat more complex equation is as to the finer interworkings of the specific builders organization. A builder who is too hungry for work could lead to compromise in many more areas than a client has the ability to control or understand. Project experience and sub contractor relationships are critical to a good result, how many skills the builder actually controls like cabinet making , trim and framing result a better fit and finish than a hands off project manager can usually provide vs. a skilled craftsman who is on the job and working regularily. It is a complex set of disciplines that leads to a higher quality product, better cost controls and scheduling, thus customer satisfaction; and they seem to come together at the top of the spectrum not the bottom. In our experieince we would feel safe with Gaffney on any project of any size for any client we have and we have a hard time finding many that we would say that about. It is very hard to say that in a few words, but after many experieinces, many more conversations and many years of maintaining properties long after construction, the long term results are very easy to see and the higher retained values of quality properties Gaffney has produced represent an excellent return on investment". - P. Jones, LandArt
"I have worked with Gaffney Construction on various projects over the past 4 years; their attention to the fine detail and quality craftsmanship of every project is astonishing! The design and quality is unsurpassed; Bob once told me if you can dream it, we can build it! That's the truth! Their work still amazes me wether a new home or remodel." - Paul, Royal Heating
"When you first begin a project, you have an idea in your mind about how you would like your home to look; every light fixture, every door, every window. Gaffney was able to convert our mental picture of our home to reality. Now that our home is complete and exactly how we envisioned it, we are very happy and are looking forward to years of peace and relaxation."

"This was our first new home and we feel fortunate to have a house built by Gaffney Construction. Everyone comments on how beautiful the house is and what a good builder we had. The Gaffney's trusted us like family and we'll always be grateful for that."
"We used to enjoy going to work but now we don't want to leave our home! The Gaffney's exceeded our expectations and we couldn't be happier. We receive countless comments on how beautiful our house turned out, and frankly, we can't can't believe we actually live here!"
"Since the construction of our home, hotels stays aren't what they used to be. Our bedroom and bathroom is nicer than any hotel we can stay in and we can't wait to get back home. We never imagined the amoun of comfort we would have in our new home and never imagined how attached we would be."
"The Gaffney's are perfectionists at everything they do. Their contracts and paper work are crystal clear and really made the building process fun and easy. They are great at communicating and explain everything they do in great detail. We never had any conflicts with them and truly enjoyed the building experience!"